A new job email scam, sent from a compromised York account, was reported by the community. Students are the main target of the FAKE job offer. The email asks prospective applicants to provide their Full Name, Cell number and personal email address.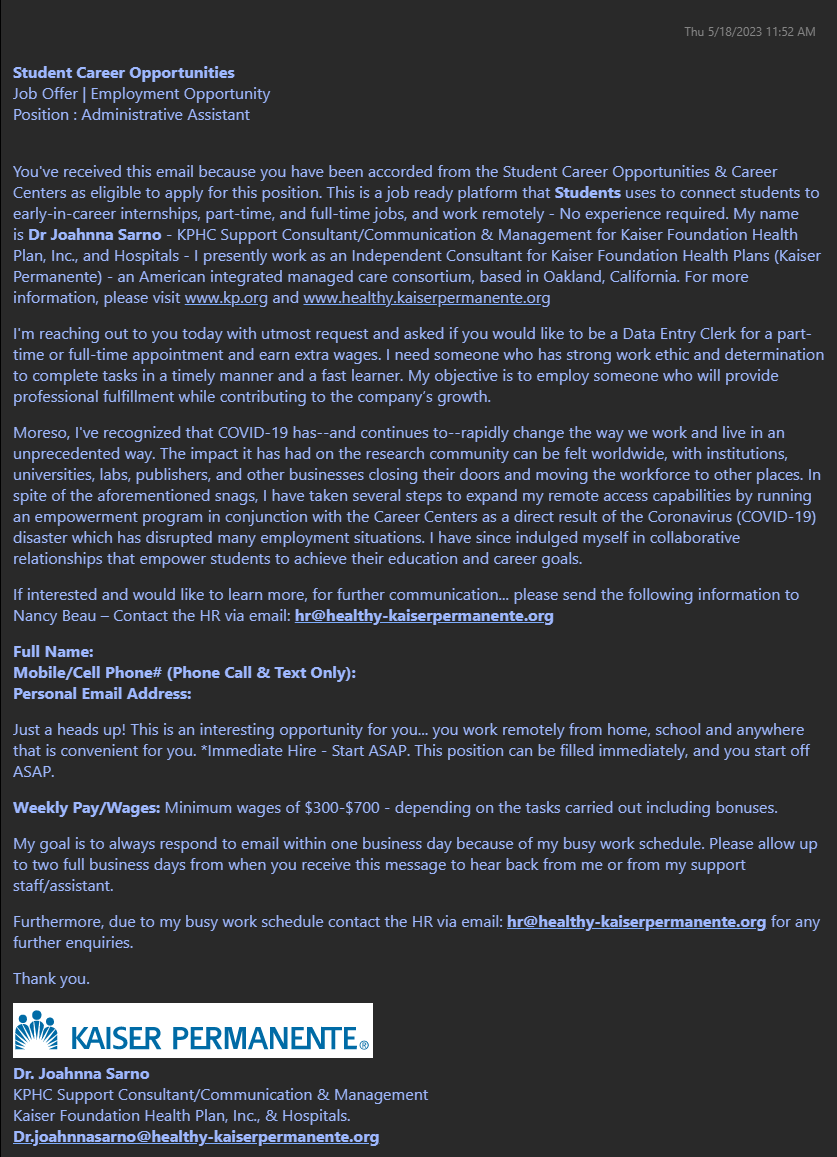 The Information Security team has taken action to remove the fraudulent messages. If you receive similar messages, please report it immediately by clicking on the Report Phishing button or forward it to phishing@yorku.ca.
If you have already responded to this scam:
Stop all communication with the scammer and notify infosec@yorku.ca;
If you provided any account names or passwords, change any such passwords immediately;
Be vigilant about reviewing any email correspondence from coinbase_coordinator@outlook.com;
If you receive a Duo 2FA request that you do not expect, press NO and report it;
Report the scam to your local law enforcement;
Report the incident to the Canadian Anti-Fraud Centre.