Scammers are using compromised YorkU accounts to send fictitious job offers. The latest FAKE offer is looking for a Data Entry Clerk & Bookkeeper. Following through with the fraudulent employment offer will result in compromised of personal information and potential financial loss.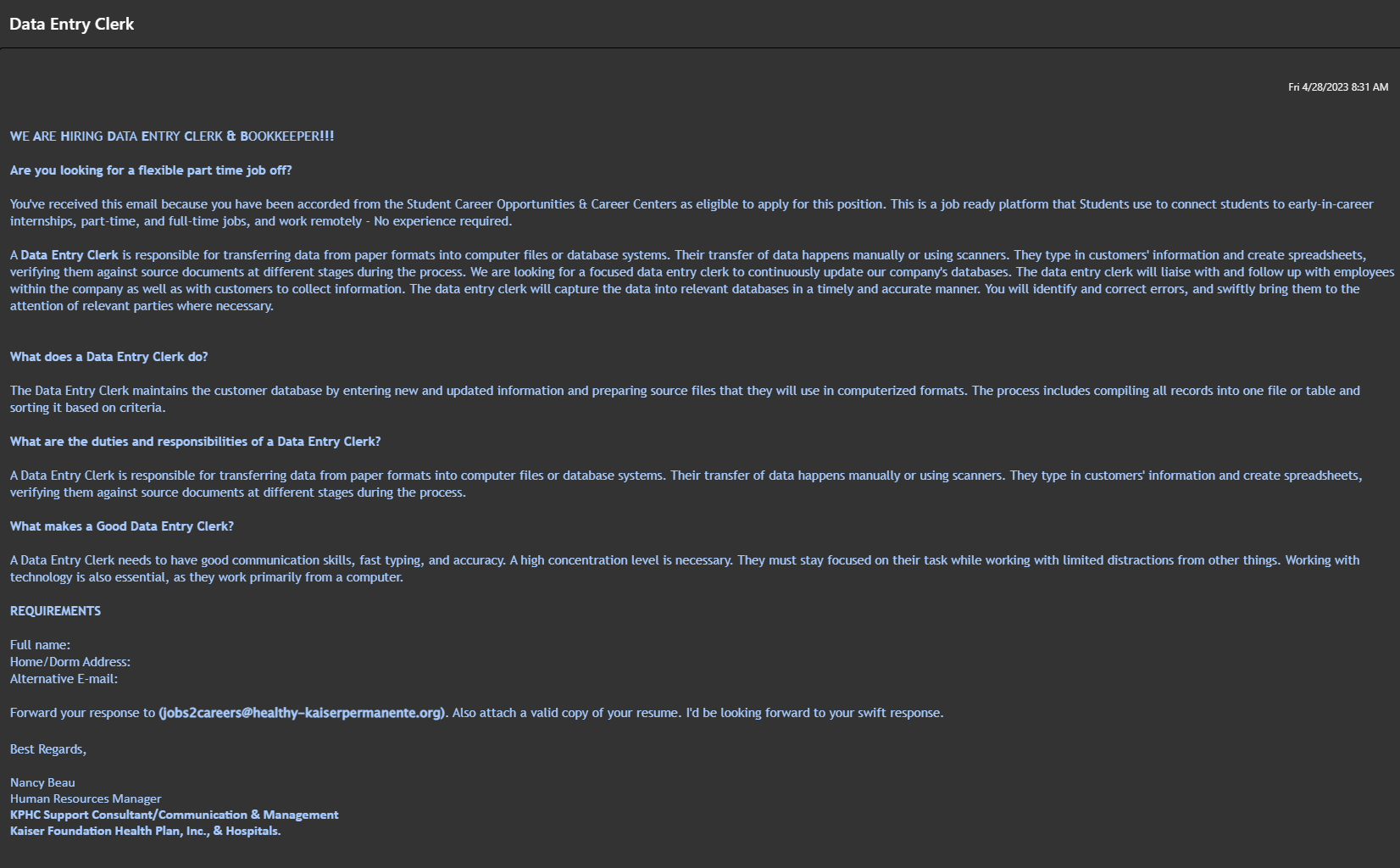 The Information Security team has taken action to remove the fraudulent messages. If you receive similar messages, please report it immediately by clicking on the Report Phishing button or forward it to phishing@yorku.ca.
If you have already responded to this scam:
Stop all communication with the scammer and notify infosec@yorku.ca;
If you provided any account names or passwords, change any such passwords immediately;
Be vigilant about reviewing any emails sent to the email addresses you provided in the Google Form;
If you receive a Duo 2FA request that you do not expect, press NO and report it;
Report the scam to your local law enforcement;
Report the incident to the Canadian Anti-Fraud Centre.