Various York email users have received a spoofed phishing message with the subject of the email 'BUSY'.
Spoofing is the act of disguising a communication from an unknown source as being from a known, trusted source. In the email, the sender is disguising themselves as a member of the York University community and want the user to confirm their availability.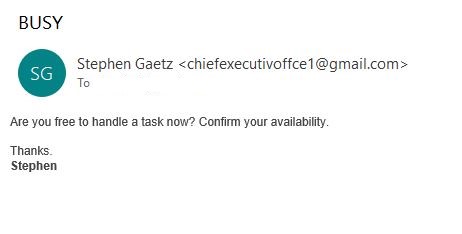 If you've responded to the phish email, please change your password immediately and contact askit@yorku.ca 
You can also report these email as Phish using the Cofense phish reporting button and the Information Security team is working on preventing emails like these from being delivered to end users' inbox. 
For more information on the report phish button: https://infosec.yorku.ca/services/how-to-report-a-phishing-email-via-the-phish-button/