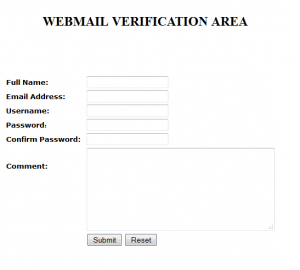 Subject: Re: Quota Issues
Dear User,
You are required to verify your details to resolve quota access issues and irregularities which we have noticed with your YorkU webmail account.
Click Here <http://www.gwinnett.cuccfree org/lotus_admin/feedback.html)to Verify Now
Failure to do so within 24 hours may lead to the deactivation of your account for security reasons. Thank you for your understanding.
Warning Code: ZMBT2903312
© 2014 YorkU ADMIN. All rights reserved.