Warning: Touch ID is only compatible with certain types of web applications and should only be used as a secondary 2FA method; ensure you have another method enabled first, such as Duo Mobile on a phone/tablet or hardware token.
In order to use Touch ID with Duo, make sure you meet the following requirements:
A Mac computer with Touch ID
A fingerprint enrolled in Touch ID
Google Chrome 70 or later
Chrome is set as your default browser
You have at least one additional authentication method/device enabled
Limitations:
- Duo and Touch ID can only be used for web-based logins
- Duo and Touch ID will only work on Google Chrome 70 or later
- Duo and Touch ID will not work on Safari and other browsers
Ensure you enable at least one other authentication method for cases where Touch ID will not work
Step One: Login to Passport York
Go to Manage My Services and log in to Passport York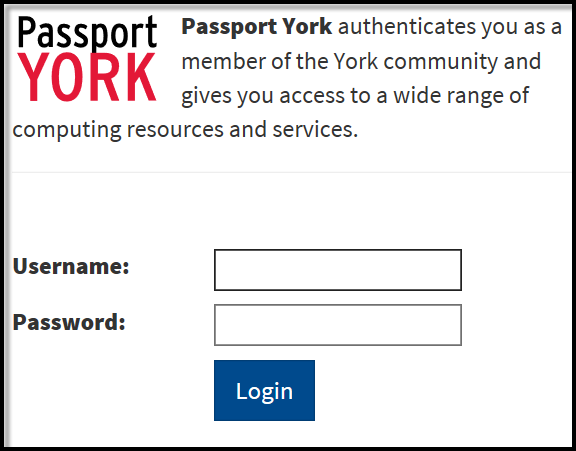 Step Two: Welcome Screen
To go through the setup process, please click Setup. Otherwise, click on Setup Later. Please take note of the date and time by which you need to complete the 2FA Setup.
Click Start setup to begin setup your device.
Step Three: Choose Your Authentication Device Type
Select Touch ID and click Continue
Make sure that you are not blocking pop-up windows for the enrollment site before continuing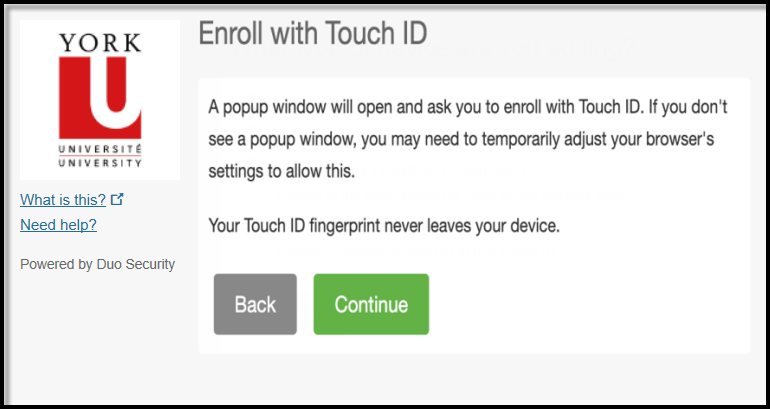 Step Four: Tap your finger to enroll Touch ID
The Touch ID enrollment window prompts you to tap the Touch ID button for approval. (You may be asked to allow Duo to access information about Touch ID. Click Allow if prompted.)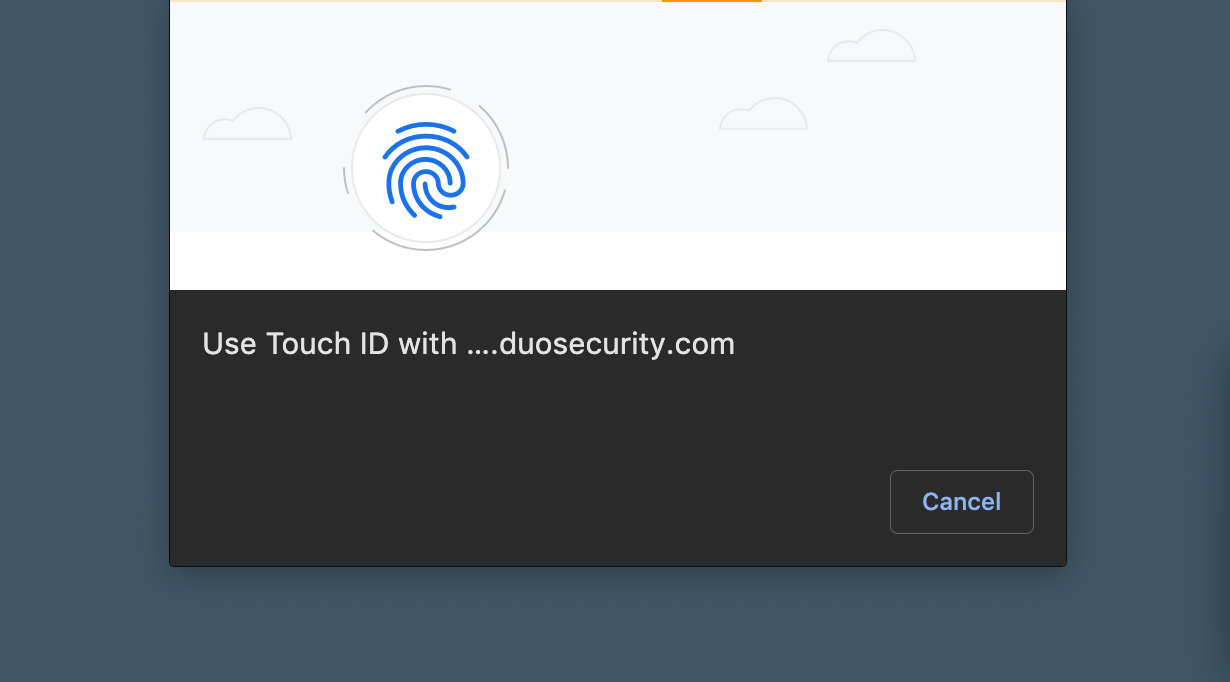 Place your finger on the Touch ID button in the Touch Bar. Touch ID will verify your identification.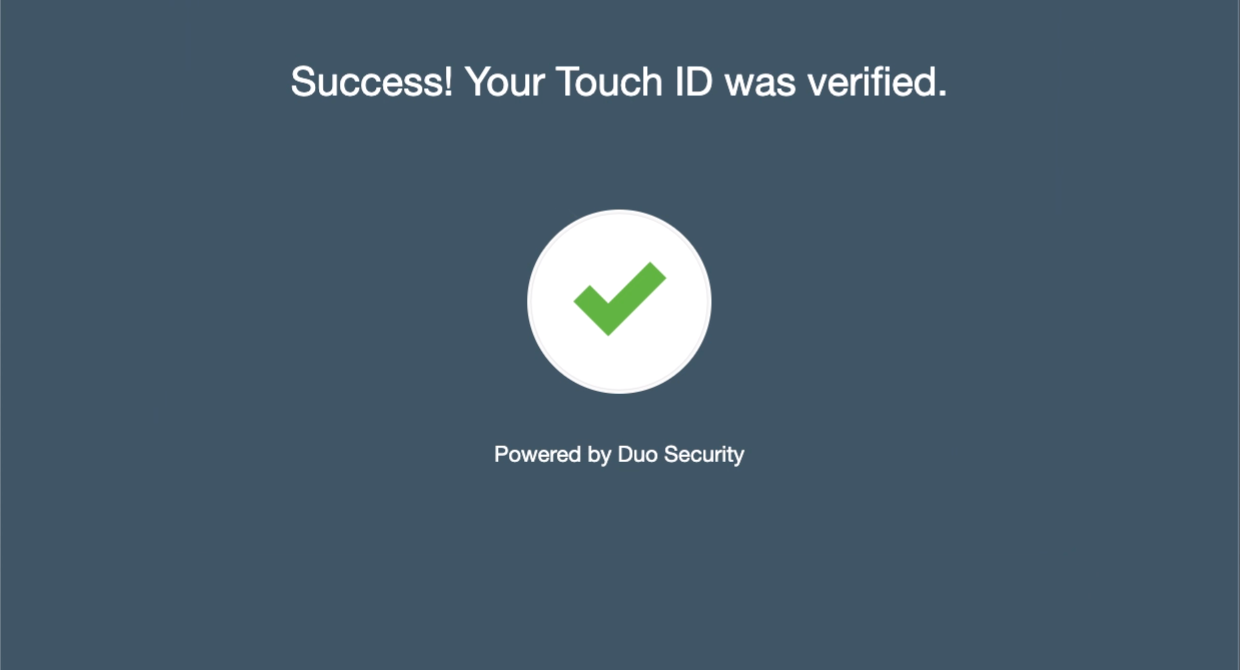 Step Five: You have successfully enrolled Touch ID
Due to the limitations of Touch ID, it is highly recommended that you add another 2FA device as your primary method.
See list of other 2FA methods here - https://infosec.yorku.ca/2fa-auth-methods/
Back to Get Started with Duo 2FA page