Have a new phone? Want to add a security key? You can easily add new devices from the Duo Prompt. If you upgraded your phone and you do not have the original device, please stop and read the FAQ on How to migrate the Duo Mobile app to my new phone ?
Setup a New Device
Step 1. Go to Manage My Services and log in to Passport York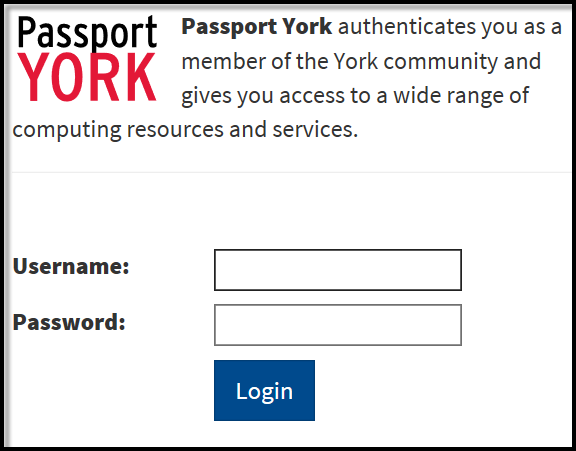 Step 2. If you have the automatic "Duo Push" set, click Cancel.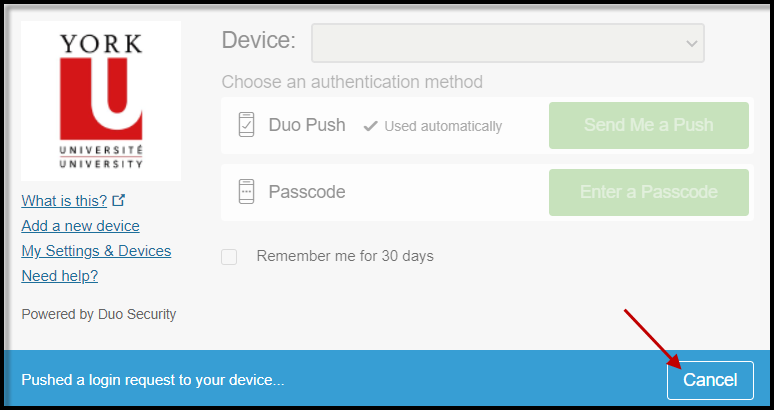 Otherwise, click on Add a new device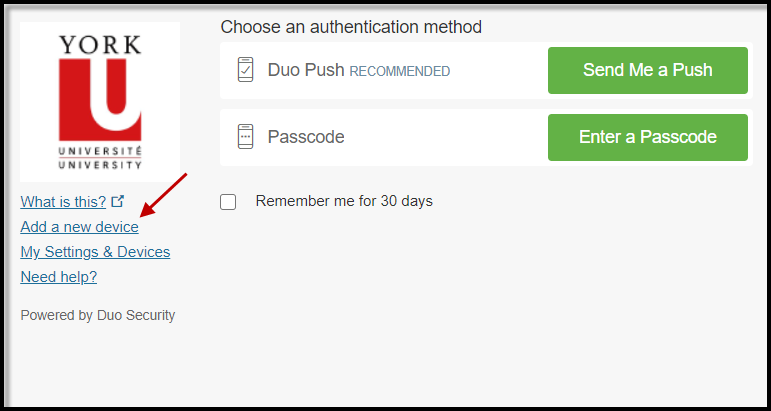 Step 3. Proceed with your 2nd factor authentication by clicking Send Me a Push or Enter a Passcode.
Step 4. Choose the new device you want to add. In this example, we'll add another phone.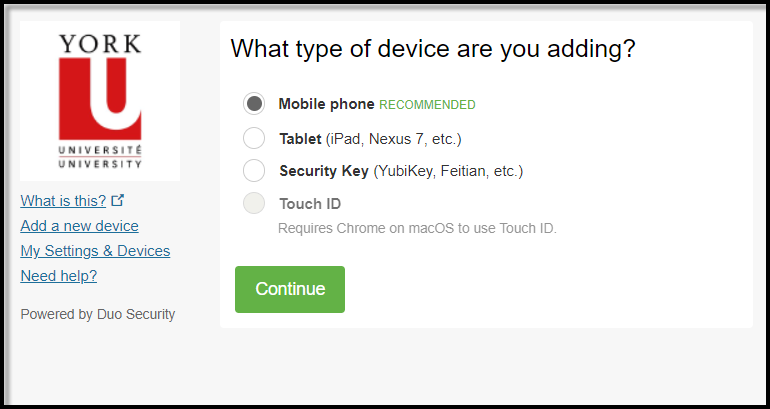 Step 5. Select your phone type and click Continue.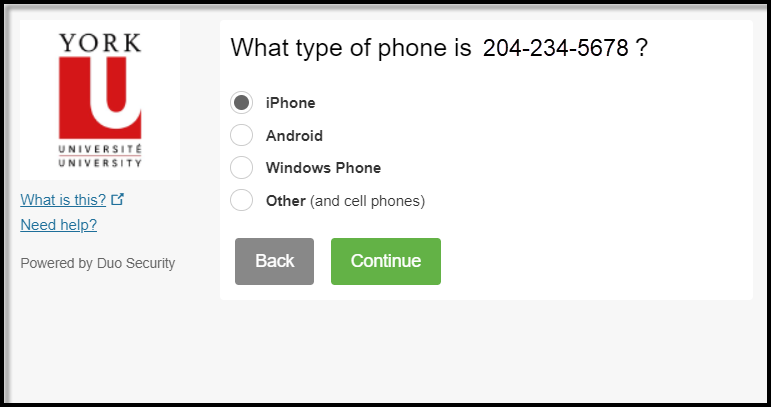 Step 6. Install the Duo Mobile app on your new phone and click I have Duo Mobile installed.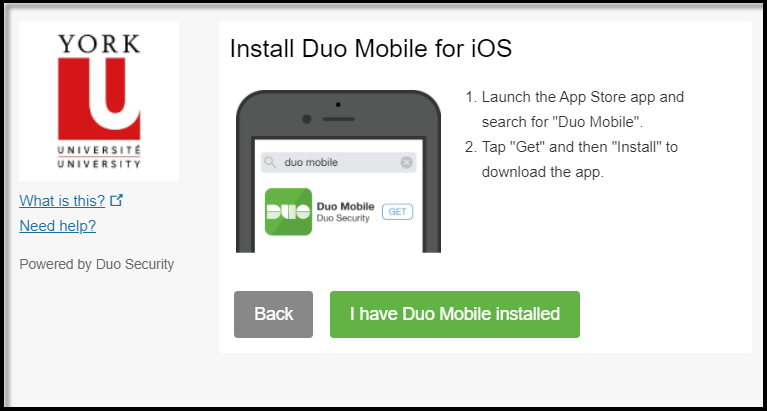 Step 7. Scan the barcode with the app's built-in barcode scanner.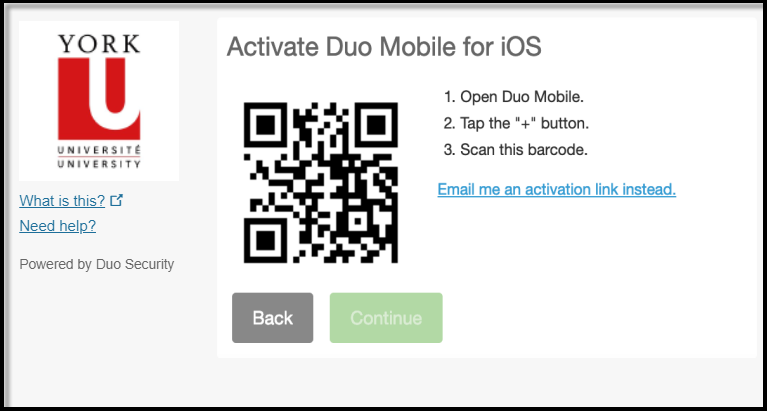 Step 8. The "Continue" button is clickable after you scan the barcode successfully.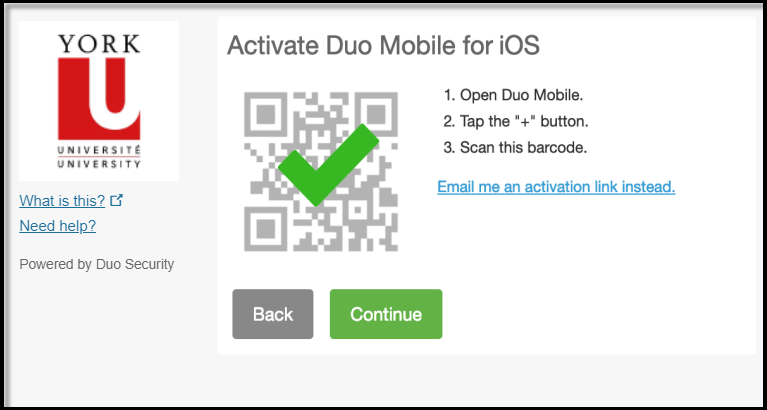 Step 9. The new phone is added and listed with your other devices. You can click Add another device to start the setup process again.
Back to FAQ page