To enable the Duo Push notification, do the following:
Step 1. Go to Manage My Services and log in to Passport York
Step 2. In the Duo Prompt, Click on My Settings and Devices to access the Self-Service Portal, then Click Send Me a Push to authenticate and access the Duo portal.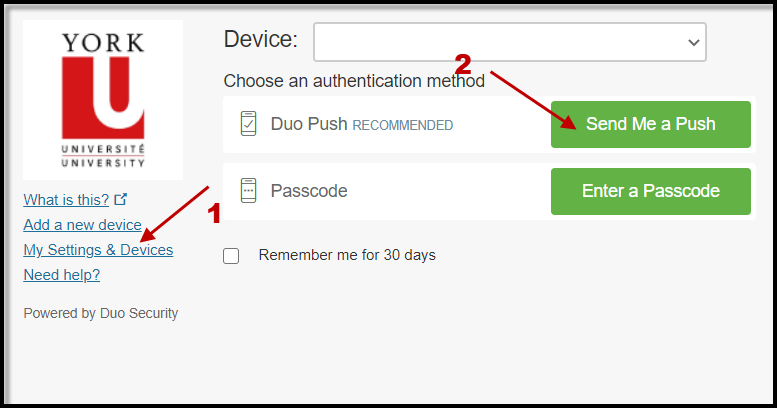 Step 3. Approve the pending Push request on your smartphone.
Step 4. Under Default Device - "When I log in" section, click on the drop down menu, select "Automatically send this device a Duo Push" and click Save.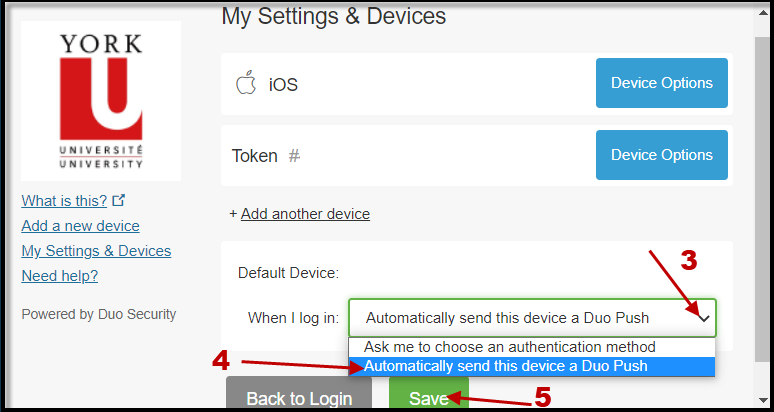 The next time you authenticate to Passport York, Duo will automatically send you a Push request to your Default mobile device.
Back to FAQ page