To use a Duo token, you must first order one via the
YorkU Bookstore
. After receiving the token, use the steps below to complete the 2FA Setup.
Step One: Login to Passport York
Go to Manage My Services and log in to Passport York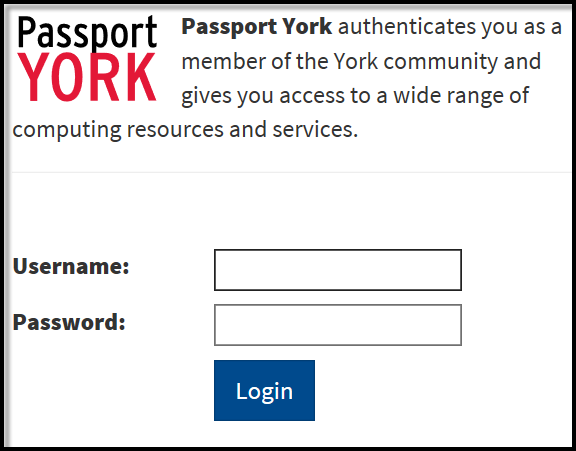 Step Two: Welcome Screen
To go through the setup process, please click Setup. Otherwise, click on Setup Later. You have up-to 14 business days to setup a device before login is permitted.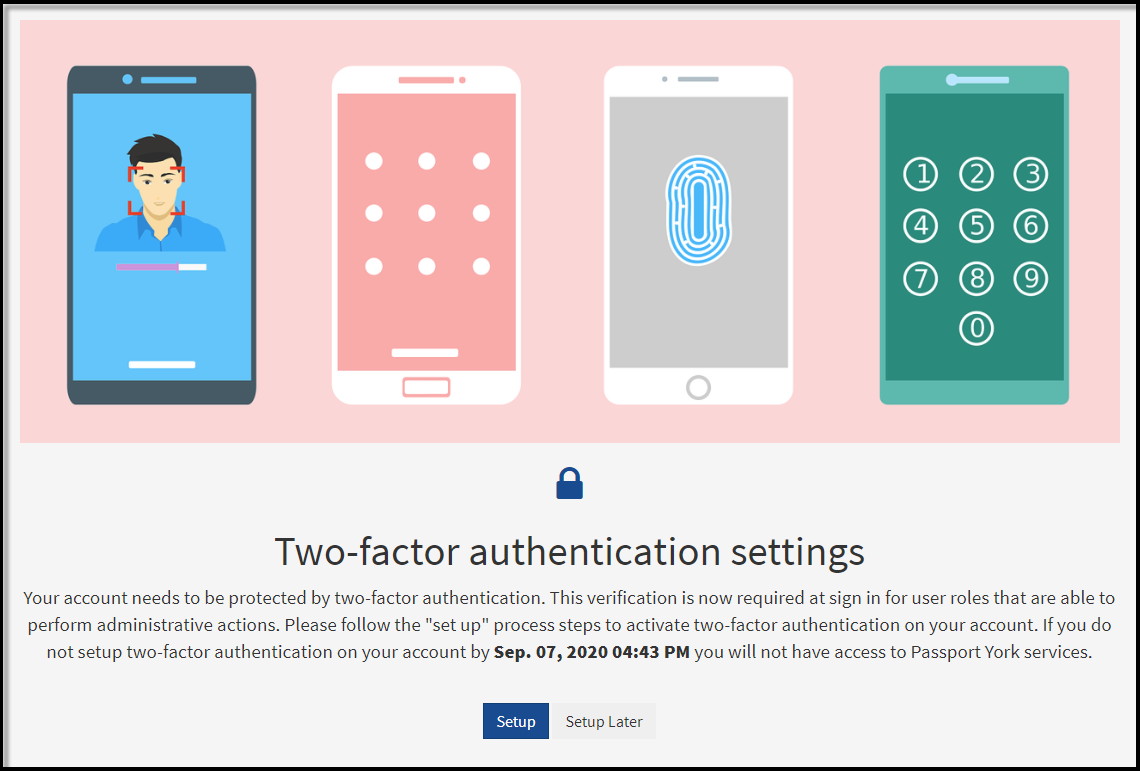 Click Start setup to begin setup your device.
Step 3: Enter a Passcode
Helpful tip: Enable the 30-day "Remember Me" option by checking the box at login time to reduce how often 2FA is required on a particular trusted device. Never enable this option on public or shared devices.
Click Enter a Passcode.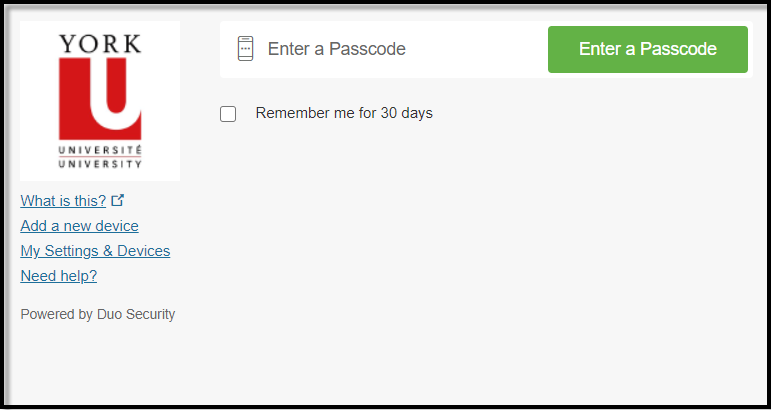 On your Duo hardware token, press on the green button.
To correctly read the passcode, the DUO label is up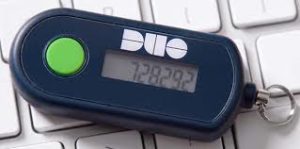 Enter the passcode and click Log In.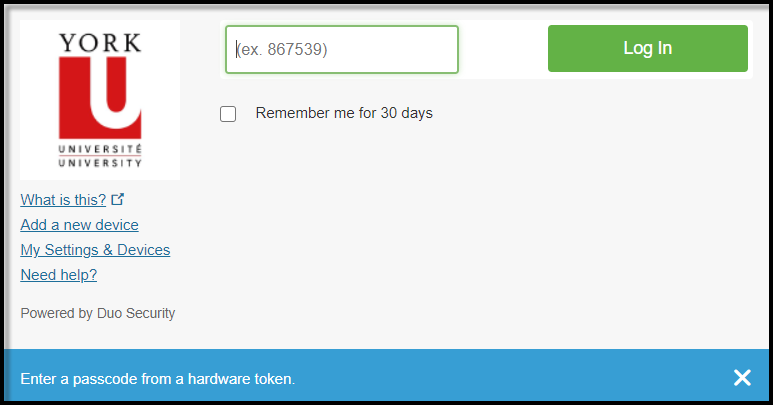 If you need assistance or experience login problems after 2FA is activated, please contact askit@yorku.ca or your local IT support group.
Go back to 2FA Setup page